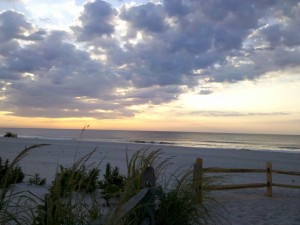 Ahhhh….
We can finally turn off the air conditioning and open the windows after WEEKS of high temperatures.
The strong north west breeze = cool, dry air.
P.S. A seabreeze as of mid- afternoon…our favorite 🙂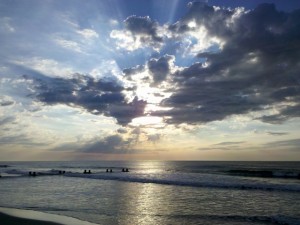 Beautiful this morning on the beach. 
Rays of sunshine peeking out behind the clouds provided a dramatic backdrop over the ocean.
Busy weekend ahead- the Home/Health Show at Avalon Elementary School on Saturday http://www.caperegional.com/  and a Seafood Fest at St. Mary's Church- 95th and Third Avenue in Stone Harbor (lunch and dinner Saturday).