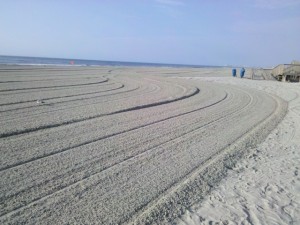 I grew up in the days of colorful shag carpeting- and the required plastic rake to fluff up the rug!
Freshly manicured beach sand provides flashbacks to those years.
I feel bad creating the first set of foot prints- ruining the art work of the early morning groomers.
Within a few hours, the perfect rows will disappear under hundred's of foot steps…until tomorrow when the tractors return to the sand.