How did that happen?  Didn't we JUST watch the fireworks??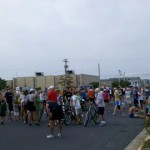 The annual Tim Kerr 7 Mile Island Run will take place on Sunday, September 2nd.  As always…I will be helping with registration in the air conditioned Community Hall 😉 
Looking forward to a busy week and weekend on the island.