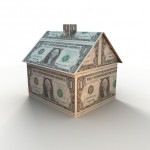 Wow!  Looking at the weekly rate sheets provided by the various lenders active in our market- what an incredible opportunity for a new purchase or re-financing.
For a 30 year fixed rate mortgage, the published interest rates range from 3.5% to 4% (depending on amount borrowed). For a 15 year fixed mortgage, even lower from 2.625% to 3%.
What does this mean in real dollars?  Even a 1% difference provides significant savings (or allows you to buy up). 
For example: $800,000 loan.  Not long ago, an interest rate of 4.875% was the norm (jumbo rate).  If you calculate and compare the mortgage payment at the current rate of 3.875%, the same loan will cost $472 LESS each month (a total savings of $5,662 a year).  
If you have been on the fence regarding a shore purchase…what could be a better incentive?
If you would like a recommendation for a knowledgeable mortgage representative, please let me know.    ann@anndelaney.com
And of course, I appreciate the opportunity to help you with a purchase in Avalon or Stone Harbor.