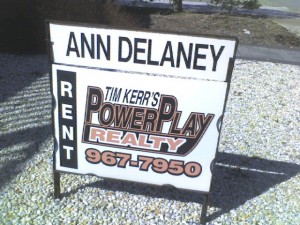 Just a few weeks past Labor Day…and we are already thinking about the summer of 2013!  
The Power Play Realty 2013 Rental Authorizations have been mailed, and we are actively updating our web site with confirmed rates and amenities.
The decision regarding rates depends on several factors:  repeat tenants, open rental weeks, and planned updates to the property.  A modest rate increase is reasonable if the rates have remained steady for several years and/or new amenities are planned.
If you would like to list your Avalon/Stone Harbor property for rent with Power Play Realty, please let me know:  ann@anndelaney.com
I appreciate the opportunity to help!