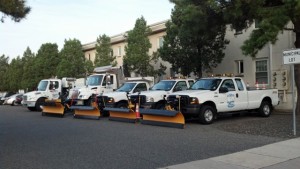 We noticed the trucks with  snow plows just before "Irene", too.  The purpose (certainly not for snow!): to move debris and/or sand from the streets and near beach paths after the storm.
The island is very active today with owners in town preparing their properties.  Avalon Coffee and Wawa have a steady flow of customers- as well as Hoy's and Seashore Ace.
Effective tomorrow, there is a mandatory evacuation of all New Jersey coastal communities.  It's very hard to leave my "home", yet foolish to think I can out wit Mother Nature by staying on the island.
Will continue to post here and on Twitter…