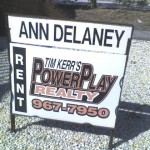 I recently added several Avalon NJ homes to our inventory of summer rental properties with POOLS.  The properties vary in size and amenities (and therefore price).  All are available for prime summer weeks.
A few examples: 26 W 11th Street, Avalon;    215 49th Street, Avalon ;  and  5189 Ocean Drive, Avalon
If you know anyone looking for a vacation rental in Avalon or Stone Harbor, please share this post and our web site:  http://www.powerplayrealty.com/rentals
Thank you.  I appreciate your referrals for sales and rentals!