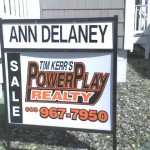 Pleased to report: 27 settlements so far this month for properties on the island.  The median selling price was $925,001; and ranged from a low of $172,000 for a Beachcomber Motel/Condo unit in Avalon, to $3,800,000 for a beautiful new beach block home in Stone Harbor.
Review the list of properties:  Sold link

There are an additional 70 properties sale pending, with settlement scheduled to occur soon.  The median list price for those under contract is $900,000.
Review the list of properties: Under Contract link
I am in the office if you have any questions regarding real estate values in Avalon or Stone Harbor.  I appreciate your business!
609-967-7950 work        ann@anndelaney.com