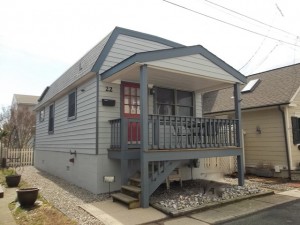 Looking for a place at the shore?  For the price of a condo, you can purchase this charming single family home!
Located in a quiet neighborhood, and within walking distance to the beach, recreation, and restaurants.
Popular rental property- anticipated income of $18,000 this season.
For additional information, click on the MLS link.
$549,000 furnished.  Immediate income with weekly summer rentals in place.
To search the Cape May County MLS, click here.  Thank you for your interest!
Ann Delaney  609-967-7950  ann@anndelaney.com