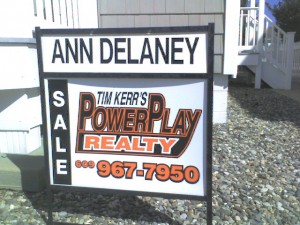 Market Update
A total of 45 properties sold (settlement) during the month of May in Avalon and Stone Harbor, NJ.  The overall median selling price was $999,000.
By category:
27 single family homes, ranging from $505,000 for a bungalow located over the 21st Street bridge; to $7,000,000 for a well maintained ocean front home on a 70′ x 110′ lot in the south end of Avalon.  The median selling price was $1,135,000.
13 condominium/townhouse units, ranging from $252,000 for a 1 bedroom bay front unit located at 96th Street and Sunset Drive; to $1,325,000 for a bay front side by side townhouse style located over the 25th Street bridge.  The median selling price was $527,500.
3 vacant lots, ranging from $1,750,000 for a lot on the beach block side of 38th and First Avenue; a south end beach block on 66th Street, and a bay front lot on Seagull Drive both sold for $2,450,000.
2 multi-family homes, an older Cape style across the street from the bay on 99th and Sunset Drive for $925,000; and an older expanded Cape on the beach block corner of 35th and First Avenue (60′ X 110′ lot) for $1,700,000.
While the condominium/townhouse sales are straightforward, the other 3 categories often cross over.  An older single family home may truly be a "land value" sale.  One of the reported vacant lot sales still has an older home on the site (to be torn down). This aspect of our market can be confusing for appraisers!
If you have any questions about market values in Avalon or Stone Harbor, NJ, please contact me  ann@anndelaney.com or 609-967-7950
Thank you for your continued interest!