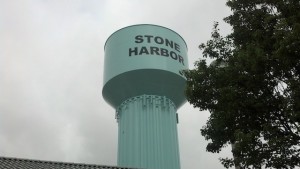 Stone Harbor, NJ: Celebrating 100 years with fun events throughout the summer.
Click HERE for more details.
Music- every other Tuesday at the Water Tower Plaza (didn't know it had an official name!)
5K/Fun Run on July 6th- 100 year old properties along the route.
Boat Parade- evening of August 9th, originating from the Stone Harbor Yacht Club.
And the grande finale- an all day event on Saturday, September 6th at the 80th Street field…including fireworks!