Twenty Five new Avalon, Stone Harbor property owners within the past 30 days.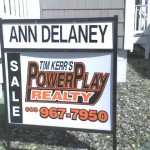 As typical with our zoning, the majority of sales were single family homes.  14 total, ranging from $900,000 for a tear down on 105th Street backing up to Chelsea Place (park); to $7,000,000 (yes, that's correct!) for an amazing custom built home on the ocean at 17th Street.  The median selling price for all single family homes:  $1,612,500.
There were 8 condo/townhouse style properties sold- ranging from $356,500 for a front unit in the 600 block of 21st Street; to $755,000 for a multi-level bay front Flagship Condominium on 81st Street.  The median selling price for all condo/townhouse units- $650,000.
2 vacant lots sold- the 100 block of 30th Street for $930,000; and the 200 block of 61st Street for $1,250,000.
1 duplex property on the 500 block of 21st Street sold for $590,000.
Plus, an additional 51 properties are sale pending.  Off to a great start for our spring market!
If you would like information regarding property values and/or activity, I am happy to help.      ann@anndelaney.com  or   609-967-7950
Thank you for your continued interest.