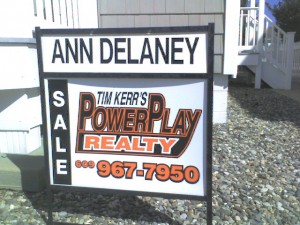 During the past 30 days, a total of 33 properties SOLD (settlement) in Avalon and Stone Harbor NJ.
The overall median selling price was $999,000.
Of those, 18 were residential homes, ranging from $616,250 for a renovated cottage on Bower Court in Stone Harbor, to $4,550,000 for a newer beach block home on 61st Street in Avalon.  The median selling price of all single family homes- $1,150,000.
There were 12 condo/townhouse sales, ranging from $256,683 for a 1 bedroom motel/condo conversation at 79th and Dune Drive, to $1,293,000 for a 6 bedroom bay front townhouse style unit on Sunrise Drive in Avalon.  The median selling price for all condo/townhouse units- $862,250.
2 multi-family properties sold.  $850,000 for a basic duplex in the 300 block of 95th Street, and $1,100,000 for am old seashore triplex on the 200 block of 88th Street in Stone Harbor.
One sale was designated as a vacant lot- on the bay at 35th Street in Avalon.  90′ X 110′ lot with an existing older duplex on the site.  Purchased by a developer for $1,650,000.
In addition, there are 57 properties sale pending, with closings scheduled in the near future.  The median listing price of the properties sale pending- $1,699,000 (final selling prices are posted after settlement).
If you have any questions regarding market values in Avalon or Stone Harbor, I am happy to help!  ann@anndelaney.com
Thank you for your continued interest.