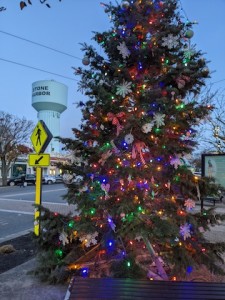 Several shop owners mentioned how pleased they were with the Thanksgiving weekend.
Business was booming islandwide!
The downtown streets are attractively decorated to boost your holiday mood.
Several restaurants remain open (some for long weekends).
And be sure to stroll around after 5pm to see the lights- it's really beautiful!