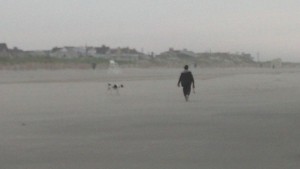 Last year, the most common tenant request was for WiFi .  This year, it's permission to bring a dog (sometimes several!)
And while many owners are still reluctant, there are some landlords who will consider a well behaved dog with references.
If you own a rental property, promoting it as "pet friendly" will generate higher weekly income, and more weeks booked.  Tenants are willing to pay a premium for the convenience of bringing the family pet to the shore (saving the kennel or pet sitting fees).
There are restrictions for dogs on the beach- not permitted in Avalon during the summer months; and only after 7pm to sunset in Stone Harbor…and always on a leash.
Will spare you my annual rant regarding dogs on the beach…easier to LINK to last year's post!